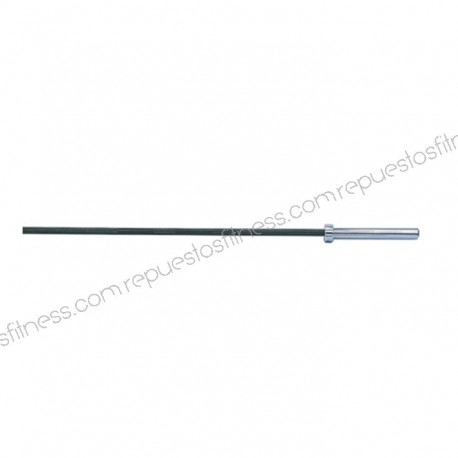  
Olympic bar 20kg professional 2.2m - 1500kg - 28mm - 6 ball bearings - Crossfit
€273.58
€226.10
Sin impuesto
VAT excluded
Olympic bar professional 2.2m 1500kg 28mm with 6 bearings
Olympic bar high quality
Rotation of the sleeve by ball bearings.
1500 kg weight capacity tested
It is quality bar suitable for Cross Training and Powerlifting.
Weight : 20 kg
Olympic bar professional 2.2m 1500kg 28mm with 6 bearings
Olympic bar high quality treated black oxide on the shaft and chrome on the sleeve.
Rotation of the sleeve by ball bearings.
1500 kg weight capacity tested
It is quality bar suitable for Cross Training and Powerlifting.
Weight : 20 kg
The bars are supplied greased with oil as a protection to oxidation during storage. Please, wipe the bar with a lint free cloth before use.