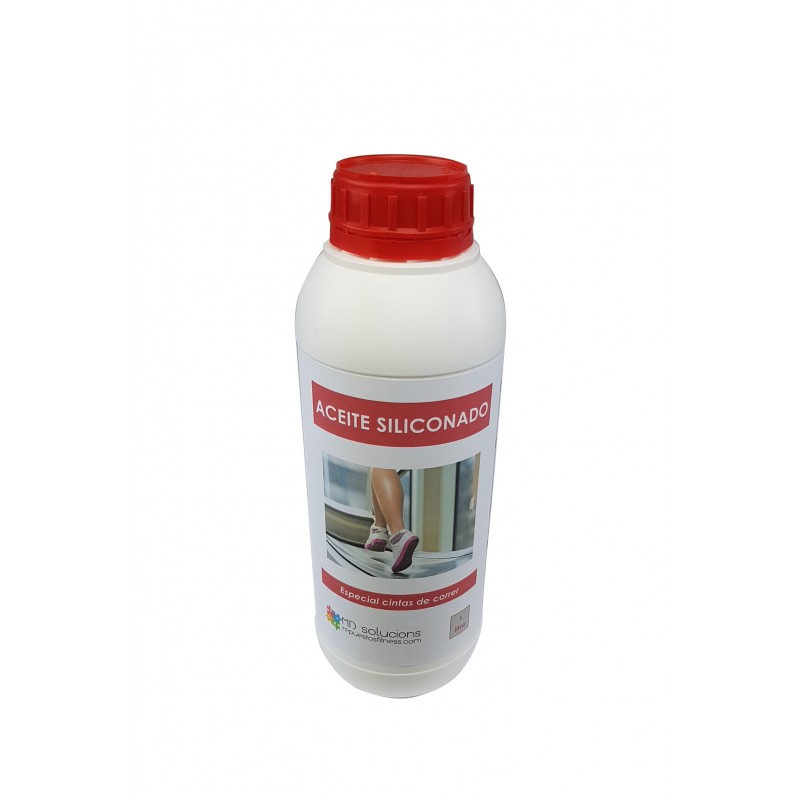  
Lubricant for bands treadmill 1litre
€23.96
€19.81
Sin impuesto
VAT excluded
Lubricant silicone oil for bands treadmill 1litre
Oil silicone especially suitable for treadmills. Decreases the number of breakdowns.
By applying a thin layer of the product is achieved an effect of anti-friction which reduces the temperature between the band and the table. In consequence, produces an increase of the useful life of the band,table, motor and plate electónica.
Can be applied with brush, oiler dispenser or sprayer.
How to lubricate the band tapestry of a treadmill?
Turn off the machine and unplug it from the outlet.

Slightly lift the band carpet of the wooden table.

With an oil pen or other utensil, grease between the band and the table, taking care not to scratch the band and the table. Run this operation on the left side as on the right of the tape.

Plug the tape to the outlet and put it in gear.

Walk on the treadmill for a few minutes. This will help to evenly distribute lubricant.

Wipe clean with a cloth or paper excess lubricant from the tape.
Data sheet
Weight

1 kg

Material

Oil Silicone

Amount

1 l